Welcome
This website provides an archive of all 200 Editions of the Berrynarbor Newsletter, as circulated from August 1989 to October 2022. It provides a rich tapestry of over 30 years of social history and local knowledge. We hope you enjoy exploring the content.
---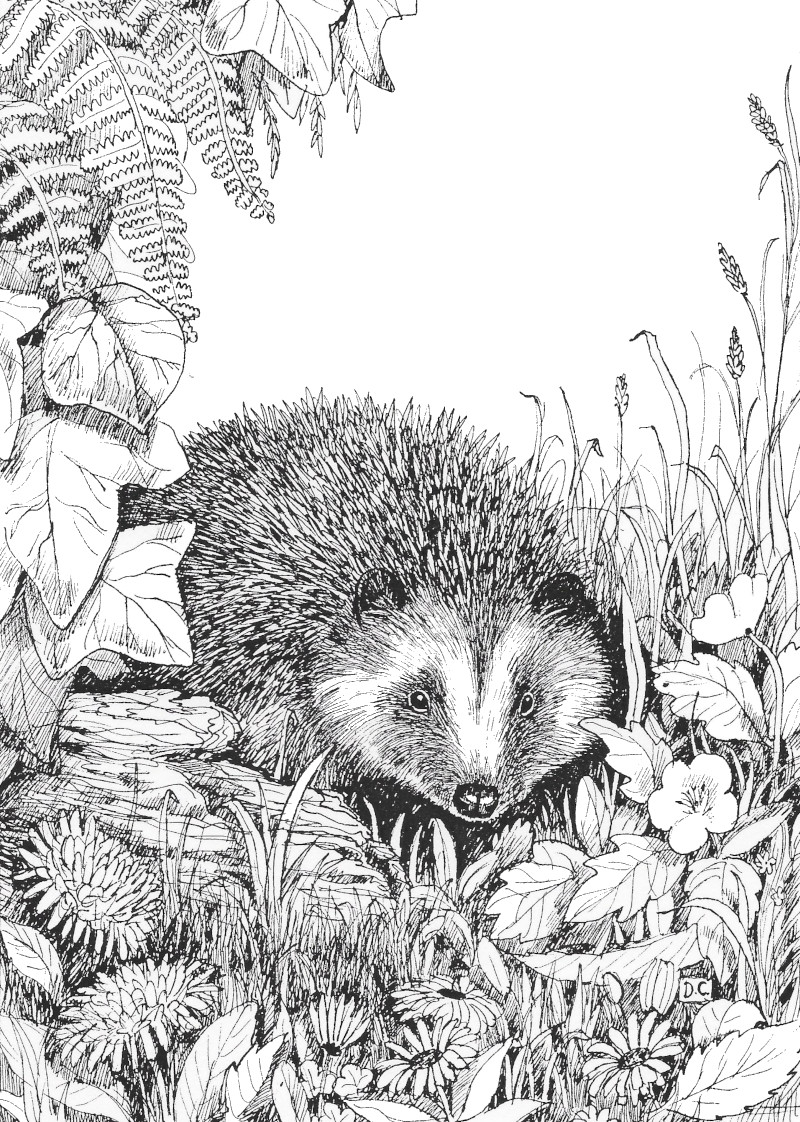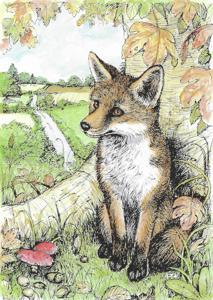 For this issue's cover, Debbie has returned to one of her favourites - the fox.
The preferred habitat of the common or red fox is woodland, but they have become very adaptable and significant numbers are now found in the suburbs of London and other cities, although they try to keep out of sight. Part of the fox's adaptation has been to scrounge food, often from dustbins and other refuse receptacles.
Nocturnal by nature, foxes are comparatively small. Their body length is about 60cm, but their tail, or brush, constitutes a further 40cm. The fur is sandy brown to red above, with greyish white underparts and black markings on the front limbs and on the back of the ears. The tail, a coveted possession of the huntsman in the past, is usually tipped with white. Their diet is varied - small mammals, such as squirrels and rabbits, small birds and their eggs, grass, fruit and also insects.
The British fox is, perhaps, the most astute of all our wild animals. High intelligence marks all the species and it certainly lives up to its reputation both as the 'bad guy', as portrayed in children's literature - Brer Fox and the Foxy Gentleman who even got Jemima Puddle-duck to collect the ingredients for her own 'stuffing'! - and for its cleverness and cunning. Its tricks to baffle hounds are incredible - crossing a stream repeatedly to destroy its own scent, running through flocks of sheep for the same purpose, climbing up impossible places and hiding where it would not seem possible for it to conceal itself - and its daring in getting food at times is astonishing!
Debbie has pictured a young adult, one of this year's cubs, now almost fully grown and on the brink of leaving the lair to find a territory of its own.
Thank you, Debbie, and all contributors. The next issue will be December and Christmas - how quickly the festive season comes round! Please hand in your seasonal offers, as well as the regular features, to the Post Office or Chicane by mid-November and by Friday, 14th, at the latest.
Ed.
Website Stats - 200 Editions, 73 Series, 7456 Articles, 7510 Images
Editions Verified - 90/200 (45.0%)
---
Featured Articles...
Mark Norman (9)
Tales of Ghosts, Ghouls and generally macabre folklore.
At A Glance Diary (168)
Events, Clubs, Meetings, Schedules and more. If it's happening in the village, it's in here!
St Peter's Church (199)
News from the St.Peter's church at the heart of the village.
Steve McCarthy (5)
Various articles that don't form part of a specific series.