New Website
---
Over its 193 editions and 30 years (and counting) the Berrynarbor Newsletter has provided a unique, in-depth view of the social history of Berrynarbor. Featuring articles and images from the past along with what was happening in any given year - so Fetes, fund raising, holidays abroad, births, deaths, hog roasts, barn dances and marriages - its all in here in detail.
Traditionally the Newsletter has been enjoyed in paper form, edition by edition. Then, starting in 2004, it was also available online offering a chance to see the artwork and images in full colour and in more detail.
But what if you are looking for local walks to go on? Or Recipes to cook? Or want to browse through Tom Bartlett's collection of postcards? Or binge on Bailey's adventures Netflix style? Or learn from Lorna Bowden's encyclopedic of knowledge of all things Berrynarbor? Or catch up with news from the Primary School?
The updated website is the answer offering a chance to enjoy the content via the traditional edition-by-edition view, but also via series allowing you to view all the Rural Reflections in one place, or enjoy all of the Poems from the Newsletter, many of which are originals.
Click the links below for examples, or use the Series, Regulars and Groups dropdowns to see what's available:
The Newsletter has a huge amount of original artwork created lovingly for each and every edition. The new and updated website allows that to be showcased - it really is quite breathtaking when you see it all together picking one of the regular contributors, such as Paul Swailes.
And what of those no longer with us? Now you can browse the In Memoriam articles perhaps looking for a reminder of family and friends, rekindling a memory and smile along the way.
And finally, what if you are looking to find out about a relative, read a story from the past, find out how the village honoured those lost in the World Wars or why Gary Songhurt's band were in trouble after a concert in 1963? The new Search facility allows you to look for what you are interested in and will show you all the editions that contain that topic, with a handy link to take you directly to the article. You are the one in charge now - enjoy and explore the entire depth of the Newsletter's social history as you want to.
We hope you enjoy this unique resource on our village.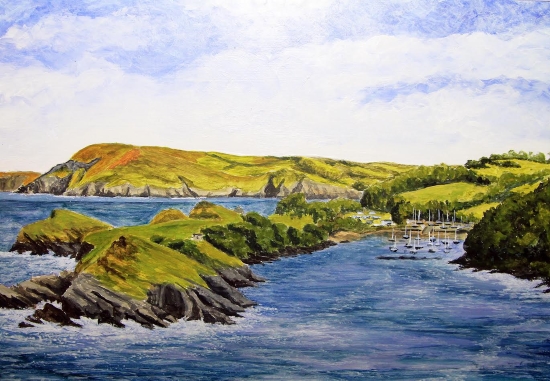 ---
Three Generations

The new website marks the third generation of Weedon working on the Newsletter:
Judie of course being the Editor and motive force behind over 30 years of Newsletter. Six editions a year, come rain or shine.
James (Judie's son and ex-pupil of the Primary School) who was the creator of the old website in 2004 been publishing each edition online ever since.
Harry (Judie's grandson) currently studying for his A-Levels and who has taken the content from the old website and turned it into the 'Data Lake' (to use a current I.T term) you see here. Undertaken as a project for a Harvard University online IT course he has been taking this summer. We are pleased to say he passed!