Jubilee Celebrations
---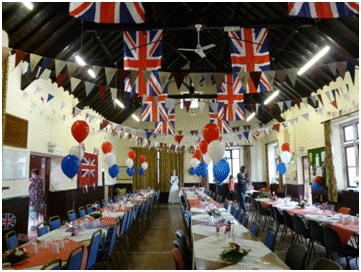 In the two months from discussing celebrations for the Diamond Jubilee, the village showed its true community spirit, not only by planning the events but in raising enough money for every activity to be free to all who attended.
It was estimated that:
200 people joined the Bring-and-Share Lunch
over 300 people attended the Diamond Country Fayre
over 500 cups of tea were served at the Cream Tea
200 sausages and 150 burgers were cooked for the barbeque!
The generosity of the village was amazing, both in terms of the money raised and the support given.
Together with funding given by the Parish Council, over £2,500 was raised enabling the provision of all the activities free, as well as presenting every child of 16 and under living in the Parish with a commemorative Jubilee £5 coin.
It was a real team effort and showed the true village community spirit. The Queen would have been proud!
See the June 2012 Edition of the Newsletter for more details.